Your Secret Guide to the 50 Best French Experiences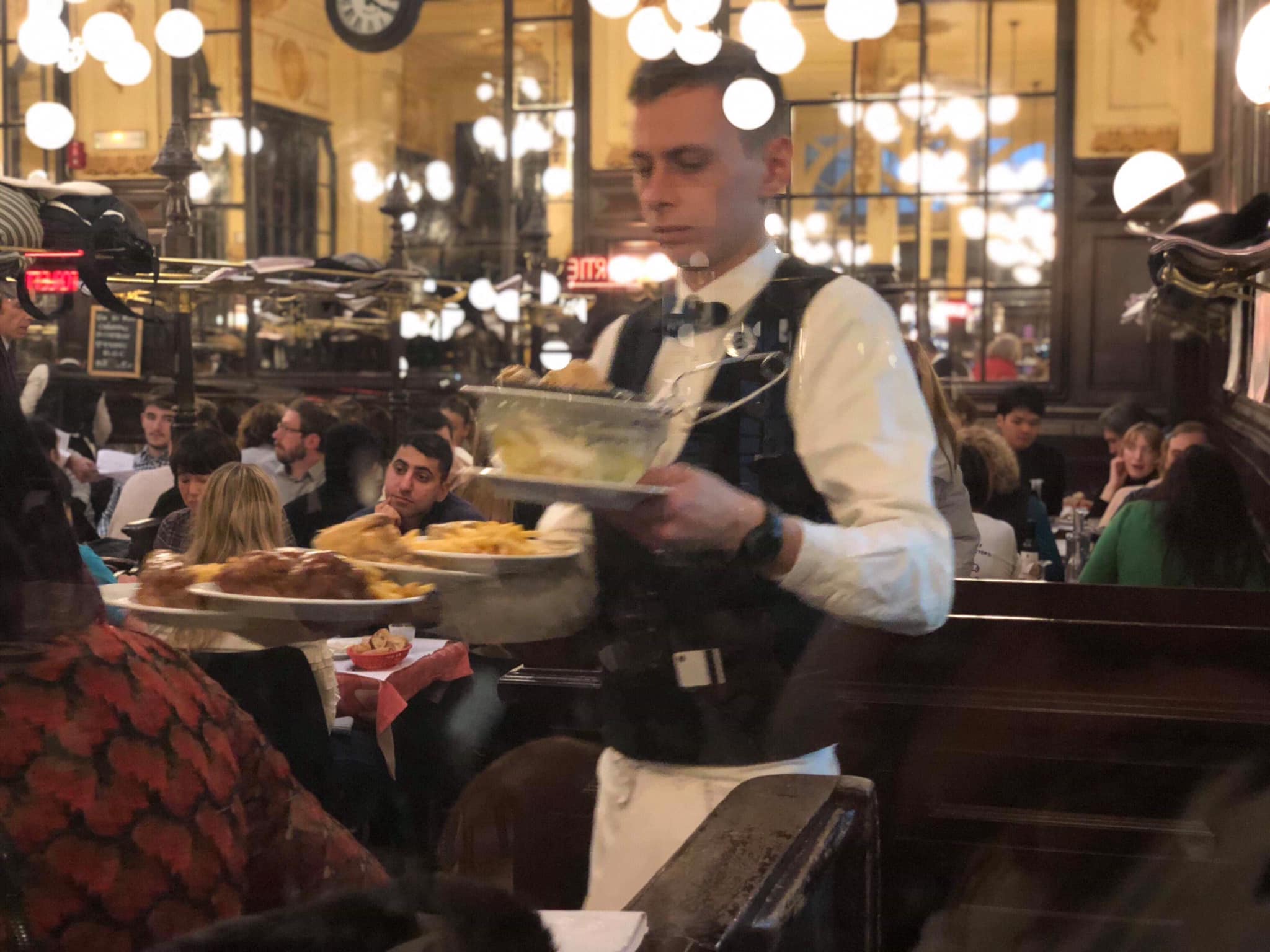 Go to the Bouillon Chartier on Rue du Faubourg Montmartre, a brasserie founded in 1896. The ambience is incredible in this 300 hundred seat restaurant that is open 365 days a year. You absolutely need to go there, right after the Eiffel Tower!
2. The Alabaster Coast
The beauty of the place will make the harshness of the Normandy weather worth it, with its dramatic limestone cliffs and bright aqua water.
3. Lyon
Known worldwide for its unbelievably delicious gastronomy. Visit the Halles Market, the famous place where Paul Bocuse shopped daily for his restaurant. If food isn't your thing, there is also its gorgeous Old Town.
4. Eat some snails!
It's a local delicacy in France. This is probably not a good enough reason to convince you to eat some, but it will be a great story to tell in the future!
5. Alsace
This region is by far one of the most picturesque and beautiful parts of the entire country. Come here to experience the delicious wines and of course, walk through charming villages that look like they could be in fairy tales. Relax and experience the best of Alsatian food with our Alsace food tour.
6. Avignon
Visitors are invited to tour the beautiful Palais des Papes (Palace of the Popes) and enjoy the other splendours of the town like its charming boutiques and gorgeous streets. Don't forget to cross the Pont d'Avignon, which became famous after this "comptine" (nursery rhyme) was created !
7. The Camargue
This region, situated on the Mediterranean coast near Arles, is an outdoor enthusiast's dream. Nature can be found everywhere in its purest and wildest forms, don't hesitate to spend a few hours observing the wildlife having a swim in the paddy fields.
8. Mont Saint-Michel
This island in Normandy is probably one of the world's most photographed sights. Enjoy an omelette at L'Auberge de la Mère Poulard, you won't regret it!
9. Corsica Island
This island in the Mediterranean should on the top of your bucket list for many different reasons: sublime weather, pristine beaches and clear azure waters just to name a few.
10. See the Mona Lisa at the Louvre
Leonardo Da Vinci was a visionary and seeing one of his paintings in real life is priceless. Come early in the morning or during a special opening night to fall in love with this mysterious and unbelievable museum.
11. The Lavender Fields of Provence
If you've been on the Internet at all in the past 10 years, then you will have surely seen photos of Provence's unreal lavender fields but unfortunately you couldn't have smelt them!
12. Marseille
Marseille is a Mediterranean seaport city in southern France. It's the second largest city next to Paris. Marseille's most famous dish is Bouillabaisse, a stew made with at least three different kinds of fresh, locally-caught fish. The local accent is charming!
13. Biarritz
Biarritz is a seaside town located on the Bay of Biscay, 35 kilometres from the Spanish border. It offers excellent beaches and swimming and is a major surfing destination for Europe. Join me on my Basque Country Tours each spring, around May!
14. The Loire Valley
The Loire Valley spans 280 kilometres in the middle of the Loire River in central France. The historical architecture in this town is stunning, especially the hundreds of chateaux that have been built over the centuries. It looks like they came straight out of a fairy-tale!
15. Versailles
Versailles, a town made by King Louis XIV, is known for its palace and gardens. Take in the beauty of the palace, awe at the hall of mirrors, and take a stroll through the palace gardens. You will think that you became a prince/ss by the end of your visit!
16. Croissant
Often times the best experiences in life are the ones that are most simple 😊
17. Gorges du Verdon
The Gorges du Verdon is a river canyon that has been renowned as one of the most beautiful canyons in Europe. The canyon itself is around 25 kilometres long and about 700 meters deep. The best part lies between the towns of Castellane and Moustiers-Sainte-Marie.
18. Chamonix
It is the fourth largest commune in the mainland and is also one of the oldest ski resorts in France. Based at the base of the highest European mountain, the commune is loved by skiers and mountaineers alike.
19. Cheeses
From bries, to blues…. there really is a cheese out there that will satisfy everyone's tastebuds! Did you know that there are more than 500 varieties of French cheese?
20. Cannes
It is a resort town located on the French Riviera and is well known for its international film festival, luxury hotels and sandy beaches. The Promenade de La Croisette is lined with palm trees and is famous for its charming beaches, restaurants and cafés. Enjoy a luxurious holiday with the French Riviera Guided Tours.
21. Pont du Gard
This UNESCO World Heritage Site near Nîmes in southern France is gargantuan: 35 arches straddle the Roman aqueduct's 275m-long upper tier, containing a watercourse that was designed to carry 20,000 cube metres of water per day.
22. La Rochelle
La Rochelle is a seaport city on the Bay of Biscay, located in southwestern France. The city is connected by a 2.9-kilometer bridge to the Ile de Ré. The best part of La Rochelle is the Old Harbor, at the heart of the city, lined with some of the best seafood restaurants.
23. The Wine
France, being one of the world's largest producers of wine is bound to have a bottle which suits your tastes! Unlike foreign wines which are labelled according to the grape used, French wines are labelled following the soil on which they are produced.
24. Saint-Honoré
An incredible piece of art that looks too good to be eaten! The new French pastry chef generation created some amazing variations of the original recipe.


25. Reims
The city is also seen as the unofficial capital city of the Champagne region. For good food, you will need to go to the city center, at Place Drouet d'Erlon. Reims had a big role during the French monarchy.
26. Baguette
Baguettes in France are notoriously cheap and at many places can be bought for less than a full euro! We recommend you get yours at a local bakery to get the best experience!
27. Annecy
Annecy is a city in the French Alps and is located between the mountains and Lake Annecy, with its beautiful clear water. Make a stop at Pont des Amours, which is said to be a magical place for couples. It is said that when two lovers kiss each other while standing on the bridge, they will be together forever.
28. Eat macarons from Ladurée
You really can't go past the institution of macarons itself – Ladurée – for a colourful box of sugary treats. Be sure to try multiple delicious flavours! Find more about the best macarons in Paris here!
29. Lyonnais Bouchons
The red-and-white checked tablecloths, closely packed tables and decades-old bistro decor could be anywhere in France. The bistros in Lyon are famous for their local cuisine that makes bouchons in Lyon unique.
30. Cassis
Cassis is a city in Provence, in the south of France on the Mediterranean coast. It is a small village so you can easily walk around it in a day. The beaches are like a hidden piece of paradise. Don't forget to bring your bathing suit!
31. Beaune
Beaune is, with its annual auction, the capital city of Burgundy when it comes to wine. Visit Beaune on a nice day trip to go wine-tasting in its local vineyards. The markets on Saturday are also a lot of fun to walk around.
Go on an incredible food tour during the harvest period in Burgundy with My French Voyage. Learn more here!
32. Provençal Markets
The display of fresh fish by the port in seafaring Marseille, early summer's strings of pink garlic, melons from Cavaillon all summer long or wintertime's earthy 'black diamond' truffles, Provence thrives on a bounty of fresh produce – grown locally and piled high each morning at the market. Join me in Provence, learn more about it here!
33. The Canal du Midi on a Romantic Barge Cruise
Now a UNESCO World Heritage Site, the lovely Canal du Midi is one of the most beautiful waterways in France, going through rolling countryside and vineyards. A barge cruise is a perfect way to enjoy the quietness of the area -another option being cycling along the canal.
34. Dunkerque, especially during its CRAZY festival
Get prepared. This is not just any ordinary carnival. This is the noisiest and oddest carnival in France. In two words: pure madness. It's now celebrated between Epiphany and Mardi Gras, with the final 3 days known as Les Trois Joyeuses.
35. The Aubrac Plateau
The Aubrac is a much less touristy area to travel to than other parts of France -c'est la France profonde. It's all real and authentic here. The Aubrac plateau holds a nature full of character and some gorgeous medieval villages surrounded by mountains and forests.
36. Alsatian Wine Route
It is one of France's most popular drives – and for good reason. The only pit stops en route are half-timbered villages and roadside wine cellars, where fruity Alsace vintages can be swirled, tasted and bought. Drive the Route des Vins d'Alsace in autumn, when vines are heavy with grapes waiting to be harvested and colours are at their vibrant best.
37. The Espelette Village
Every year during the last week-end of October, the village of Espelette welcomes thousands of people to celebrate the area's most famous agricultural product: the Espelette peppers (piment d'Espelette), the most characteristic feature of the Basque cuisine.
38. Carcassone
Obviously, the old Cité de Carcassonne looks like a magical castle all year long. But every year on July 14th (Bastille Day, French national day), it gets even better with the spectacular fireworks show. Go to the nearest boulangerie, buy some jambon-beurre sandwich, find the perfect spot with a view, sit down, enjoy your picnic and wait for the show to start.
39. The Vercors
There are many ways to explore a region. In the high plateaux of the Vercors, you can bivouac with a donkey as companion. Discover an incredible variety of landscapes: mountain peaks, gorges, valleys, plateaux, forests, rivers, waterfalls, caves, alpine flora and wildlife…
40. Brittany and the Pink Granite Coast
Thanks to natural minerals, the coastline in the Cotes d'Armor region has a lovely vivid pink colour! Saint Malo is famous for its walled city and its castle. Of course, when going to Brittany, you can't miss the local specialities such as the oysters (especially in Cancale), the crêpes and apple cider!
41. Bordeaux
You can't come to Bordeaux without visiting the vineyards that surround the city and taste some great wine! There are more than 60 appellations of Bordeaux wine!
42. Dordogne: Sarlat and the Prehistorical Sites
Les Eyzies is surrounded by over a hundred prehistorical sites and dozens of caves filled with ancient paintings. Sarlat is centrally located and is perhaps the most famous town in the region, with brilliant architecture and cosy little streets. Don't miss the local market, you could find some truffles in winter and join me to have an authentic French experience in the Dordogne Valley!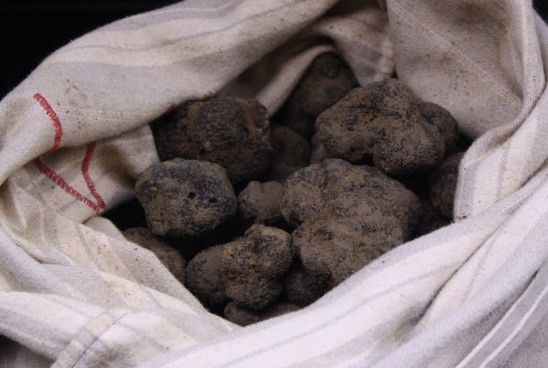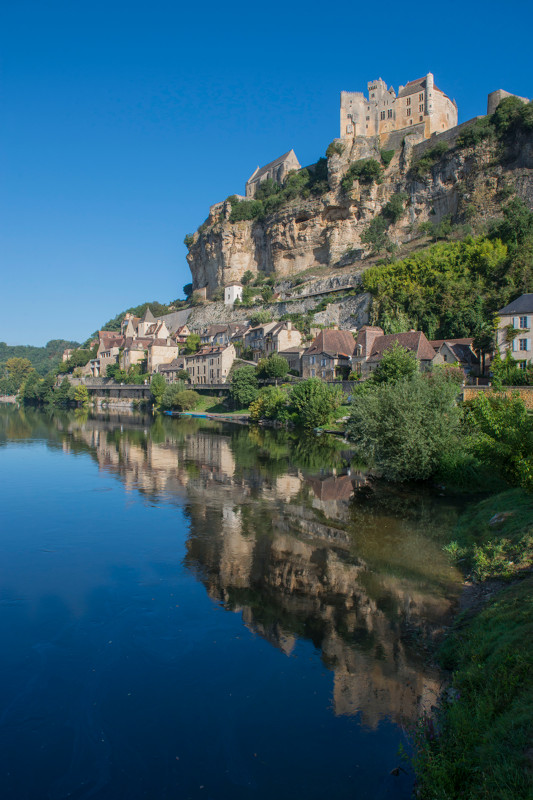 43. Menton
Menton is one of those cities which is meant to be visited during the winter. The fabulous Fête du Citron, or Lemon Festival in Menton is a thing of beauty. It is one of the best French Riviera towns, we will of course visit it just before sharing a relaxing lunch.
44. Musée d'Orsay
The Musée d'Orsay not only has an incredible collection of art, but the former train station is one of the prettiest places in Paris. The iconic clock and building perched on the Left Bank of the Seine will never cease to amaze you.
45. Try a Soupe à l'oignon !
Gooey, rich-flavoured soup with a thick golden crust on top—which is undoubtedly the most delicious part of the dish! Meat broth is generously flavoured with onions, grated cheese and crusty croutons. Here is the recipe for you!
46. The Jura region
To well and truly escape the crowds, delve into the beautiful but little-known east of France. The Jura region, on the border with Switzerland, is packed full of beautiful lakes, forests, waterfalls and great hiking opportunities.
47. Saint Tropez
There's a good chance you've heard of Saint-Tropez before and it's not surprising. This area is known for its picturesque beaches and wild nightlife, set among luxury yachts and cobblestone streets.
48. Fêtes de Bayonne
Bayonne is famous throughout the world for its summer festival (les fêtes de Bayonne). It is buzzing all-year round with other major events. Whether cultural, traditional, sporting or gastronomic, there is always something to celebrate.
49. Socca
This crusty pancake is extremely popular in Nice. Flat rounds of chickpea dough are sprinkled with olive oil and baked in an oven or on huge round pans. Seasoned with black pepper and eaten while still hot with the fingers, it is to die for!
50. Vosges Massif
Start by taking the trail from Crêtes to Sainte-Marie-aux-Mines or go climbing at the Lac Blanc and on the Roche du Corbeau. You can also travel down the ski slopes in Bresse.
My French Voyage wishes you a bon voyage! 😊
Feel free to continue this list with your own hidden gems in France and if you liked these secret experiences, subscribe to our newsletter!